There's no simple answer when it comes to understanding which material has the least environmental impact. It's not just plastics that can cause problems if not disposed of correctly – for example, metal and glass do not break down and can cause land and marine litter.
There are several factors to consider:
weight
how long and far it has to travel
how much of the material is recycled
how it is disposed of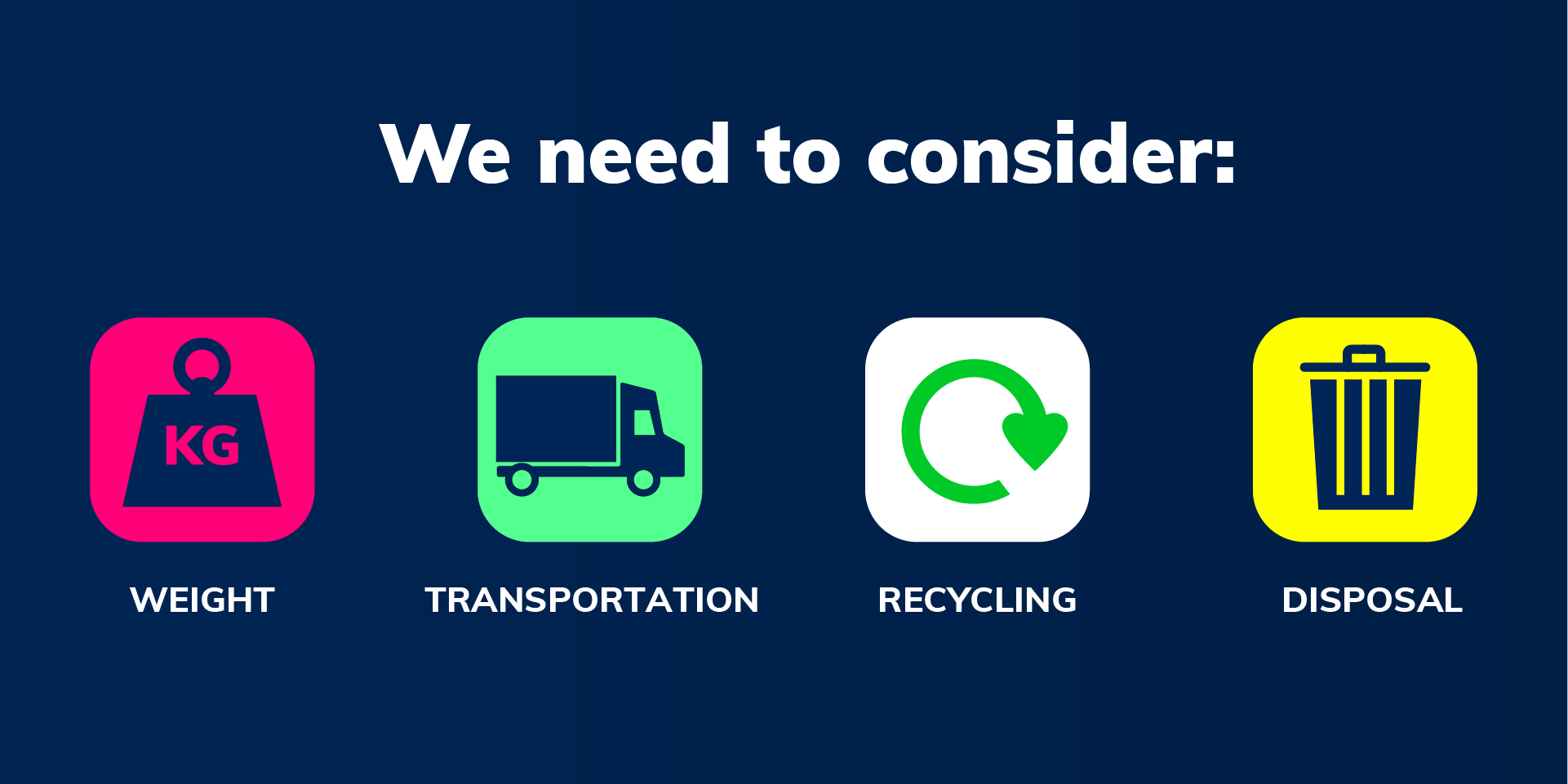 There are no easy choices and this list goes on – other factors come in to play, such as land and water use.
All packaging materials are valuable resources that we need to keep in circulation by re-using and recycling to keep them out of the environment. Because packaging made from recycled materials, including plastic, significantly reduces its environmental impact.
Why plastic is used
When thinking about suitable alternatives to plastic packaging, it can be useful to consider why plastic has been used in the first place. It may be, that when compared with other materials, for a specific purpose, it has been found that:
keeps food fresher for longer, which reduces food waste
is light, which reduces transport needs and carbon emissions
is durable – it won't smash like glass or disintegrate like paper
protects the products it packages
is easy to print information onto, such as food labels and allergy information
can be moulded into any shape e.g. milk bottle handles, which makes it easy to use
is watertight and fulfils health and safety requirements – keeping substances such as bleach and medicines safely stored.
When it comes to sustainability, lots of factors need to be considered. There is no straight forward 'best' option, it's a case of balancing lots of different considerations as well as the most functional way to package a product.
Ideally, all packaging would be made from recycled material, be designed to be recyclable and we would have the means to recycle it easily wherever we are.
To find out more about what to recycle where you live, visit
recyclenow.com