We need to strike a balance between keeping the benefits plastics can bring – such as reducing our carbon footprint and helping to reduce food waste – against the benefits of removing plastics.
The overuse of plastic is a global problem requiring massive and systemic action. Change doesn't happen overnight: it's complex and challenging. But transformation of the way we make, use and dispose of plastics is already underway.
Since 2018, supermarkets have removed the equivalent weight of 272 London buses of fresh produce packaging. They've also replaced 1.5 billion un-recyclable black plastic ready meal trays with recyclable alternatives – that's roughly 23 trays per person in the UK.
The UK Plastics Pact
The UK Plastics Pact is a collaborative initiative that brings together businesses, governments, NGOs and citizens to tackle the scourge of plastic waste. The Pact's vision is a world where plastic is valued and doesn't pollute the environment.
The UK Plastics Pact 2018/19 report shows:
1 billion problematic and unnecessary single use plastic items are to be eliminated by the end of 2020
pact members are over halfway towards all their packaging being recyclable, and the UK is over halfway towards recycling 70% of plastic packaging
members are a third of the way towards an average of 30% recycled content in their plastic packaging
highly complex challenges remain, such as developing a recycling system for films and flexible packaging.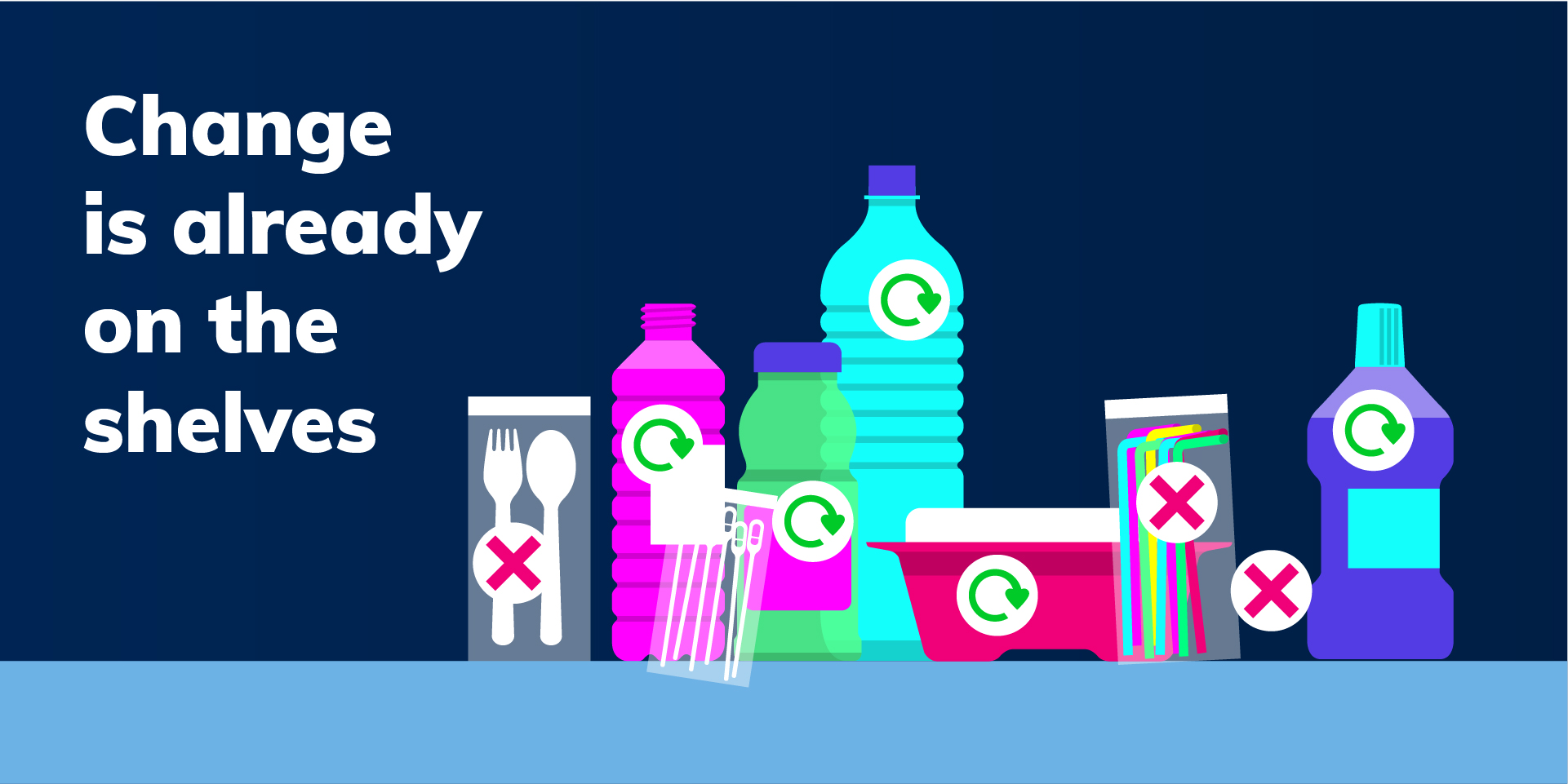 Future improvements
Through new government policy:
plastic producers will be forced to foot the bill for the packaging they produce
every household in England will be able to recycle the same set of materials
a clearer labelling system will make recycling easier and clearer.
The UK government's Resources and Waste Strategy also made several proposals including:
a deposit return scheme for plastic bottles
producers will have to pay a tax on plastic packaging that does not use recycled plastic.
Exactly how this will be implemented is still being consulted on, and will not come into effect for a few years. Complex policy changes take time to prepare and implement properly. In the meantime, The UK Plastics Pact will continue to work across the plastics supply chain to tackle plastic pollution.
To find out more about what to recycle where you live, visit
recyclenow.com