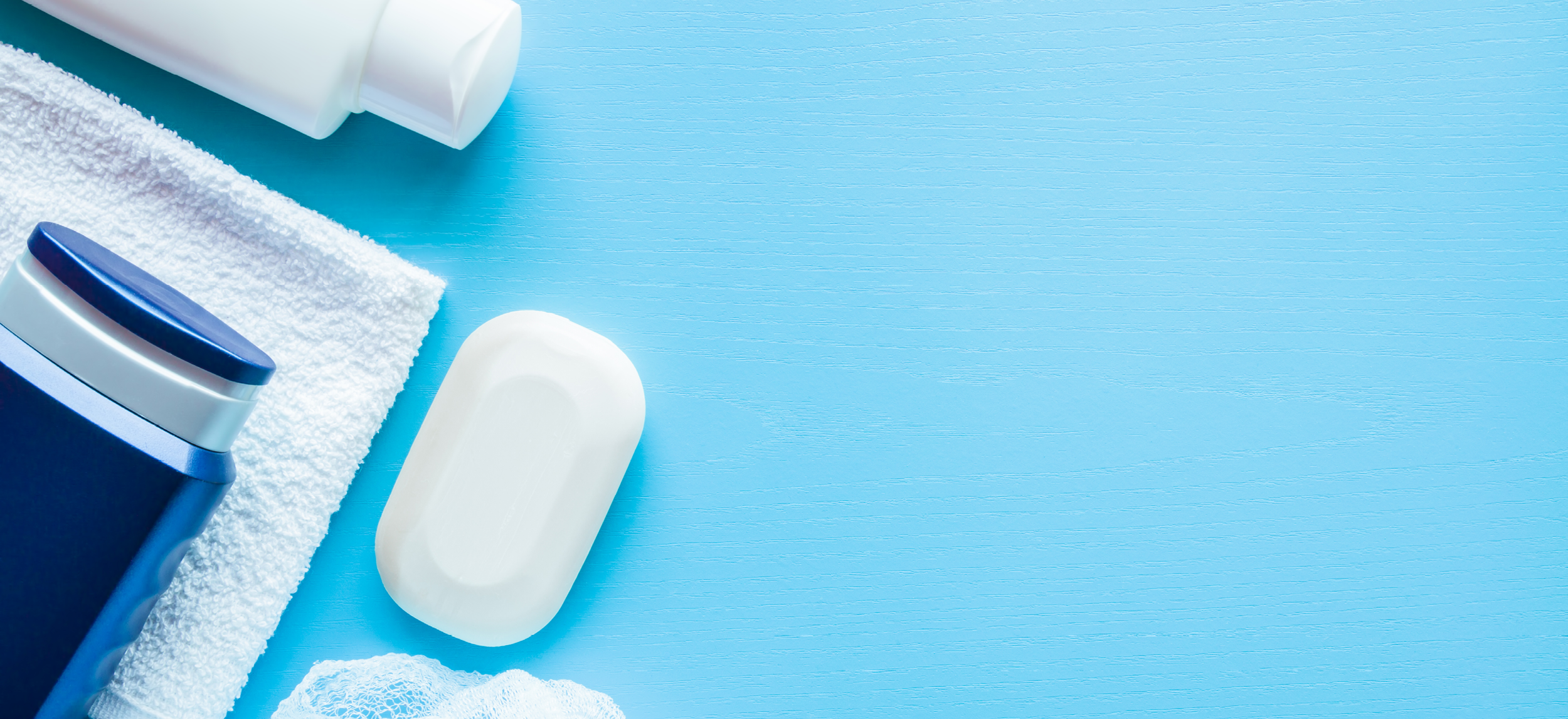 In the bathroom, we use plastic in all shapes and sizes. Whether it's in the form of a spray, bottle, tub or dispenser, it can get confusing knowing what to do with each item – and overwhelming looking for new, plastic free options to try out.
But we're here to tell you that it's well worth the effort. It's estimated that we use 468 million spray bottles and 520 million shampoo bottles every year in the UK, many of which are wrongly put in rubbish bins.[1] Yet, we brave all sorts of battles in the bathroom, from taking on blocked toilets to blitzing black mould. The battle against bathroom plastics is another one we know we can win.
Reducing plastics in the bathroom is simpler than you might think. If we all take the effort to reduce, refill, recycle and return even one more bathroom product, potentially millions of bottles can be diverted from landfills and oceans. Don't bottle it in the bathroom.
Why is plastic used in the first place?
To make sure our products are intact and safe for us to use, packaging laws require certain needs to be met, such as a minimum packaging volume by weight and an adequate hygiene barrier (read our article about plastics in beauty routines for more information on this subject). Switching to other materials such as paper, glass or aluminium don't always make for a straightforward, environmentally friendly alternative.
The real problem arises when plastic is overused in products. Initiatives like The UK Plastics Pact are working with manufacturers and retailers alike to reduce our nation's plastic footprint by avoiding overpackaging, as well as to make more plastic packaging recyclable and contain recycled content.
Crucially, the detrimental effects of plastic depend a lot on how it is disposed. Recycling diverts the plastic items from ending up in our environment so they are processed responsibly, in turn reducing the need for producing more plastic.
What can I do to reduce the plastic I use in the bathroom?
It takes a few months, sometimes years, for us to finish up bathroom products and throw them away – we might not see the impact of throwing 'just one bottle' away. But every habit we form now will influence our impact long-term. Try out one of the suggestions below to start reducing the plastics in your bathroom.

Give zero plastic options a try. Solid soap bars are a great way to start, and when you're ready, test the waters with shampoo, conditioner and face cleansing bars too. Garnier has launched a line of shampoo bars, a great sign that zero plastic products are becoming more widely available.

Refill pouches and concentrated products are great ways to stay with the brands you're already familiar with. Many household brands have launched refill solutions:
Cleaning products: Dettol and Ecover offer refill options for their cleaning products.
Soap: Carex offers hand soap refill pouches – they contain 75% less packaging than buying two soap bottles.
Shampoo and conditioner: Head & Shoulders, Pantene, Aussie and Herbal Essences are just some of the brands that offer refill options for their products.
Beauty products: L'Occitane offers a variety of refill options in store in the form of pouches.

Many everyday bathroom products are recyclable from the comfort of your home:
Shampoo bottles
Conditioner bottles
Shower gel containers
Liquid soap bottles
Bleach bottles
Bathroom cleaners
Even more can be recycled via return schemes:
Cleaning wipes packaging
Toothpaste tubes
Razors
Just remember to empty, rinse and replace the lid on your product – this bit's important, because it stops any remaining liquid from contaminating the rest of your recyclables.
If your product has a pump, remember to remove it as this can't be recycled at home – although there are initiatives where these can be returned for recycling, for instance via Terracycle.
Visit recyclenow.com for more information on what and how to recycle.

Some items are not recyclable from home, but thankfully there are places you can take your non-recyclable items so they can be recycled through alternative systems.
Boots is trialling a return scheme where if you bring back five empties, you can get 500 Boots Advantage Card Points, a value of £5. Click here to find out more.
If you bring any brand of empty skincare plastic packaging to Kiehl's, you can get up to 10% off a Kiehl's product of your choice, or a complimentary travel size product. Click here to find out more.
There are many exciting solutions launching every day. Find the ones that are right for you and your bathroom routine. If we all make an effort, we can change the way plastics are used in the bathroom.
[1] https://www.independent.co.uk/news/uk/home-news/recycle-items-plastic-bottle-coffee-cup-crisp-packet-a9490631.html